In my own reflective art practice I experiment with materials that I find, noting their qualities and thinking cool new ways to use them. These are a few of my recent favourites.
Found Objects

AKA junk.
Making art doesn't need to be expensive. Indulging in luxurious materials has it's place, but what about the creative challenge of using what you have? I love the metaphor or using what was discarded, waste, rejected, and turning into a unique, beautiful or meaningful object.
You can rely on serendipity to bring you what you need, when you need it. Or up-cycling centres (like Remida's Creative Reuse Centre) are a sustainable source for environmentally conscious projects.
I've made wings with feathers found along the river, I've put jewels in clay crowns by firing pieces of broken glass collected from a park, I've glued discarded safety glasses into a hat decoration.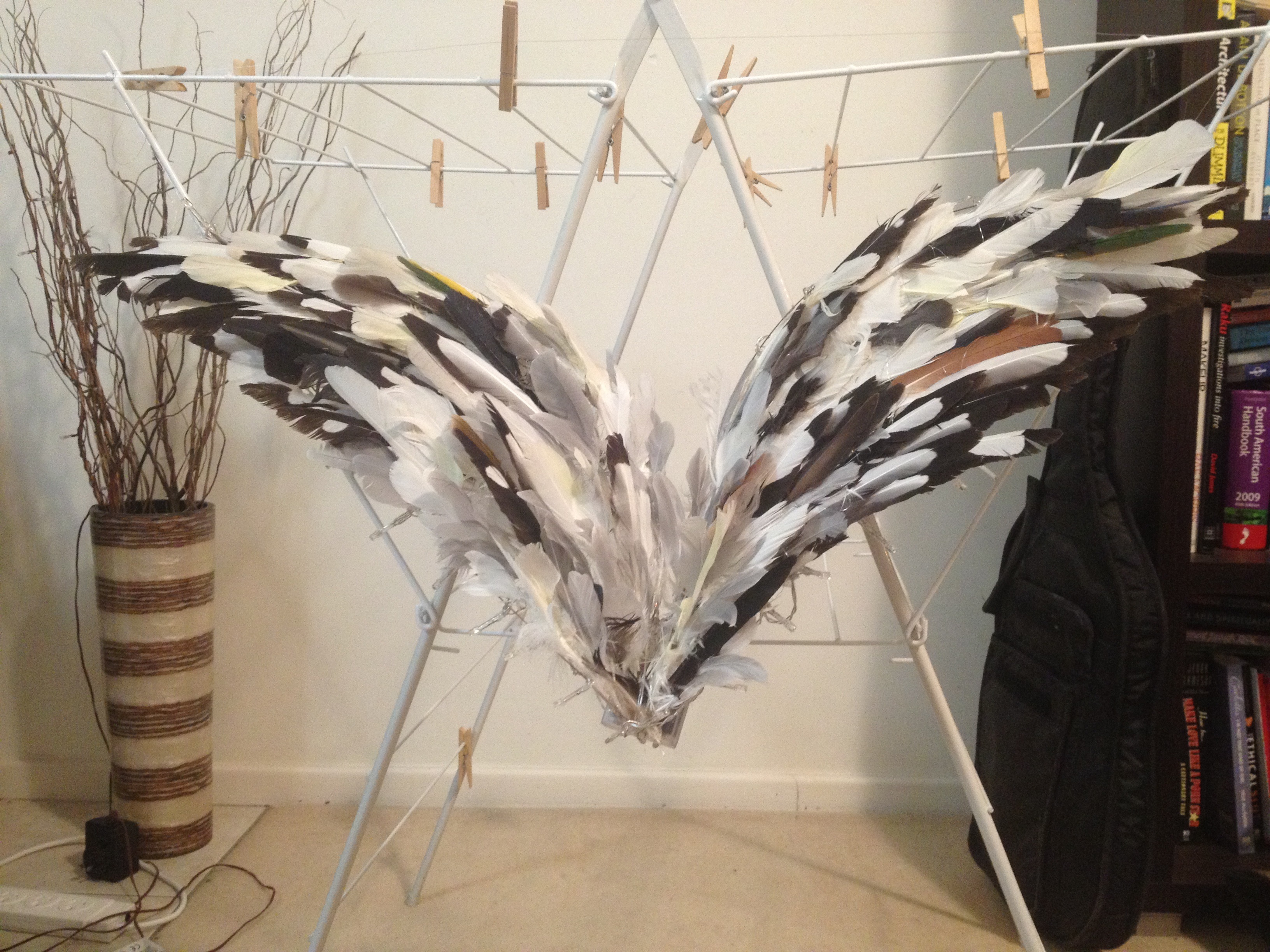 Clay
The sensory intensity of clay makes it a risky choice for first use, but once you are comfortable with how it feels it is a flexible way to sculpture. Dried clay can be fired to make it permanent but I enjoy the fluid nature of working with wet clay. It seems to take shape in my hands through play, evolving even without thinking of the final form. Clay can also tolerate a lot of force, squishing a 'baddie' made of clay is a satisfying safe outlet for destruction.